Reviews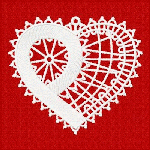 My Heart
Your work is beautiful and always sews out great, thanks, Claire S.
Date Added: 01/26/2019 by Claire S.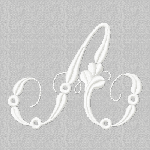 Hopeful
I want to let you know that the Hopeful alphabet letters are beautifully designed. Thank you so muc...
Date Added: 12/23/2016 by Twila/ William B.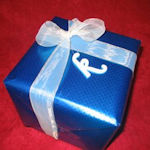 3D Alphabet Amazement
This is my all time favorite alphabet by Marie! It is so versatile....I have even made a bookmark us...
Date Added: 10/15/2016 by Belinda B.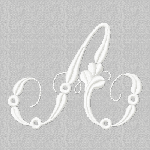 Hopeful
Beautiful Alphabet. I have several of Maries Alphabets and they all stitch out so pretty!
Date Added: 09/15/2016 by Belinda B.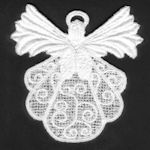 Angels 01 - Freestanding Lace
WOW!! I just adore the lace angels set--I've done four of them and just can't wait to try all of th...
Date Added: 09/08/2006 by Eileen DeMars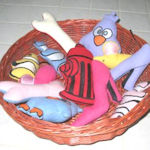 Stuffy Toys 4 Pets
I had the great pleasure of meeting Marie at her booth at the Toronto CSNF show last month. Of cours...
Date Added: 05/14/2007 by Judie of On, Canada