NewBorn / Doll Vest
Pattern & Lessons & Designs
Here is a wonderful pattern for brand new baby boys or girls for Springtime or Autumn.
It is warm, soft and cozy. The long rolled sleeves make it possible to unroll over
the baby's hands when a cooler breeze arises.

Fast and Easy to do. This vest will fit the cutest of babies from the moment he or she is born
till up to 3 months. Of course the pattern is also convenient for a doll size 18" up to 22".

As you can see in the pictures there are many possibilities for this set.
It is the perfect vest for a newborn because clothes that really fit at that age
are so hard to find. And when baby gets older, as mine did... LOL ...
The pattern can be used to create gifts for others or for your daughter's,
grandaughter's or niece's doll and she will be so very pleased.
View of the backs
INCLUDED IN THIS PACKAGE of 29 PAGES PDF FILE
Note that you can buy the patterns, lessons or designs individually.
Knitting pattern for vest and hat
Sewing pattern for vest and hat
36 embroidery design files
1 basting stitch file 4"x4" (100mmX100mm)
Instructions/lesson on how to embroider medium to heavy hand knitted items
Instructions/lesson on how to reproduce a sewing pattern without grid paper
Instructions/lesson on how to embroider fleece with great results
Graphics of each the pieces with measurements
The pattern file is a .PDF file which allows you to zoom in when
looking at it on your screen and you will also be able to print it if that is your choice.
Upon opening the file you will automatically find a list of what is needed.

If you are not familiar already with the way I write up projects and/or instruction files...
You are welcome to join my yahoo group and go download any of the projects there.
You will be able to see right away if my way of writing these directions and putting
them together is something that would work for you.


All designs included have been tested. You are very welcome to test the sample that is below.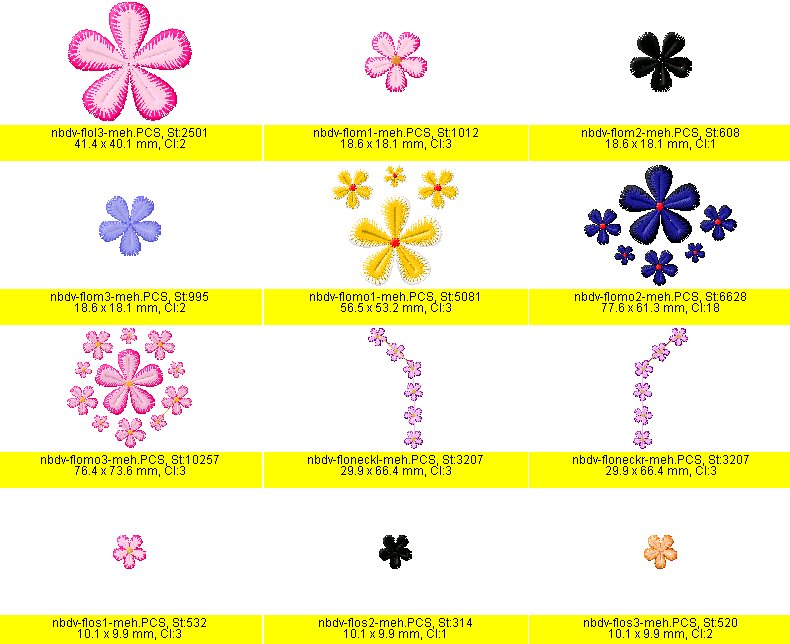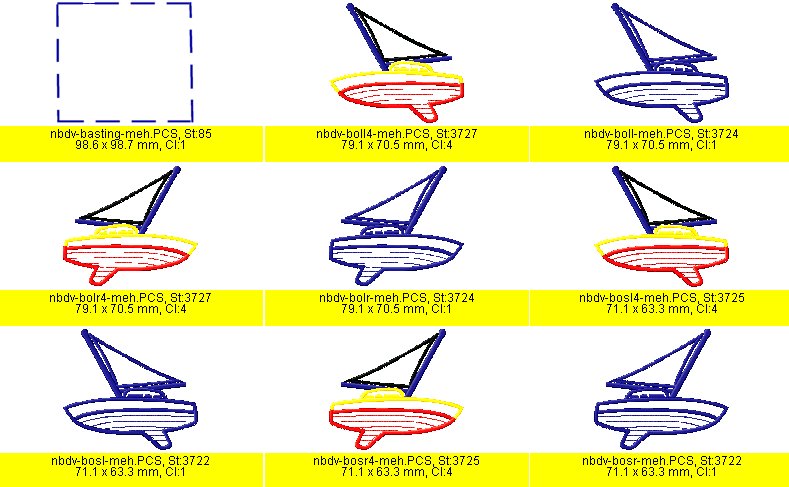 PLEASE NOTE: To open and view this file, you will need two free softwares.
These two software are most probably already on your PC.
You will need Winzip to unzip the file and then Acrobat Reader to view the file.

To get either one of the softwares click on the appropriate link
Winzip
Acrobat Reader